Thank you so much for your interest in partnering with, or sponsoring The Berger Bungalow! I am beyond thrilled that you are here.
My goal is to create content that inspires a healthier, and happier way of living for my readers.
If you think you are a right fit for my blog and would like more information about advertising and/or sponsorship, please email: lextitelman@gmail.com.
Are you a shop, company, or brand? Let's collaborate!!
Are you looking to gain exposure, grow, and reach a target audience? If so, keep reading! One of my favorite things about The Berger Bungalow is that I get to share my favorite products places, items, and businesses with my readers, and I would absolutely love to feature your product, event, or brand on The Berger Bungalow (as long as it fits in with my content). All sponsorships/campaigns are tailored to fit your personal needs. Please email me for more information!
A media kit is available upon request
.
Brands I've worked with:
Coca-Cola, Kraft, Procter and Gamble, Rubbermaid, Brown N Serve, Mars Wrigley, Scotts, Purina Dog Chow, Mrs. Smith Pies & more.
The Berger Bungalow contains the right to not promote or review products that do not fit with the content on this blog.
Services Offered:
- Sponsored Posts
- Reviews
- Sidebar Ads
- Social Media Posts
- Brand Ambassadorships
- Giveaways
- Guest Posts
- Events + Trips
Have something else in mind? Email me!
Are you a blogger interested in sponsoring The Berger Bungalow?
Sponsoring blogs is one of the best ways to get your name out there! If you are a new blogger, this is the perfect way to kickstart your blog & get new readers. If you're an experienced blogger, maybe you just want some extra exposure. Every bit helps, right? Either way, you've come to the right space! I will work with you on whatever you want! Want more social media exposure? Done! Want to write a guest post? Sounds good. I'm here for you!
Networks and Partners: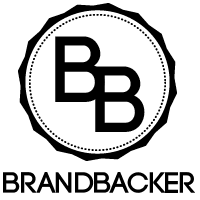 Grab my button: